What's the story about January's Blue Monday?
The term was created by a US psychologist who came up with a formula for the January blues and coining the term to encourage sales for a USA travel firm. The term is now used across many industries especially. Awareness days get us talking about subjects we wouldn't normally talk about every day.
Let's stop you feeling blue and go travelling instead.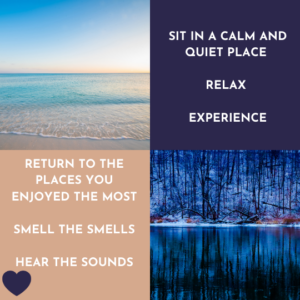 Travel is in my blood and this past year, many of our road, rail and air wings were clipped. One thing which hasn't is our precious memories. Hold on to your travel memories. Visit countries and destinations in your mind to lift your mood and spirits (smell can help with this). Don't get me wrong, it totally sucks we can't travel to see our family, friends or loved ones if they live in England, or in other local authorities or cities or countries overseas.
As you already know, scent evokes memories and nostalgia and you have a life's worth of nostalgia and memories captured deep inside you. You may have some in your home in photographs, pictures, music and maybe trinkets in your home. My mum always bought us tea towels from places she visited and I would bring back decorations for our Christmas tree.
Treasure every single one of your memories, treasure them all, they are yours, your personal experiences. Enjoy every moment, every second.
Sit in a calm and quiet place and instead of running the pictures and words about all P and C stuff, go back to the places you visited, smell the smells, feel the heat and temperatures which surrounded you, imagine you are right there again. Feel the feelings you experienced, the excitement of travelling there, the sound of ocean waves or crashing against the shore or bustling markets. Return to the places you enjoyed the most, look out your photographs and bring back joy. You have these wonderful precious memories stored inside you. You lived them, they are special to you, you are special and you are incredible.
Remember how it felt to be free and you never gave it a second thought?
Appreciate that feeling until it becomes a reality once again.
Where did you go on your travels? 
For times you're feeling blue our mood boosting natural perfumed rollerballs will help you feel your incredible self again.