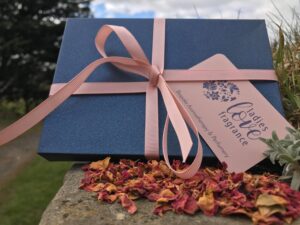 Congratulations on receiving your Gift Voucher.
During social distancing our working hours are 3pm-8.30pm.
Please kindly click on this text to schedule an appointment directly onto our calendar or email hello@ladieslovefragrance.com so we can assist you.
Look forward to hearing from you soon for bespoke Aritsan Aromatherapy and French perfumery.