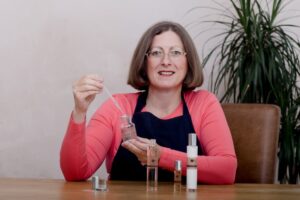 Our clients are scent connoisseurs as they celebrate and embrace their individuality, feel empowered and ooze confidence with their bespoke custom made to order formulations.
We work with the highest quality ingredients sourced from specialist suppliers in the UK and Europe helping clients like you feel incredible and boost their mood, wellness and sleep with the natural scents they love and the finest french perfumery ingredients.
With a degree in aromatherapy, perfumery trained and over 27 years experience with bespoke aromatics, we consider ourselves specialists in bespoke scents.  We're passionate about wellness and scent and have created thousands of bespoke aromatherapy blends professionally during the past 23 years for clients just like you.
Over the years we've helped hundreds of clients boost their moods, enhance their wellness and quality of sleep with bespoke natural skincare formulations and bespoke french perfumery.  Although two clients may seek help to get a super nights sleep, their individual scent profile will be personal to them and it's my role to help them discover this during our Zoom consultations from the apothecary.  Ingredients for your bespoke skincare formulations will always be personalised to suit your individual scent profile, lifestyle and wellness goals.  With our Natural Scent Palette Technology™ we help your achieve your desired outcomes.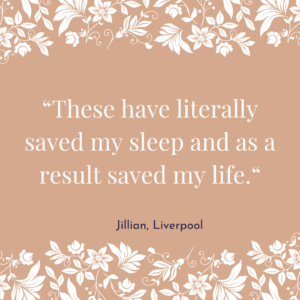 Stress, anxiety, poor sleep and waking up with a racing mind in the wee small hours were the catalysts for starting this business in 2002.  I was amazed at how a single drop of an essential oil in a bespoke aromatherapy blend could be so powerful to positively improve the quality and duration of my sleep, relaxation and mental wellbeing.
Throughout life our wellbeing can be challenged with periods of imbalance in our lives leading to stress, anxiety, low mood, or you need help to relax or wish to uplift your mood with healthy scents.  It's our passion to support you and formulate tailor made products to suit your personal lifestyle to enhance your wellbeing with the scents you love.
Our ethos is, and always will be, to help clients feel better in themselves incorporating the sciences of aromatherapy and aromachology.  I'm as passionate today as I was when I had my first aromatherapy treatment 27 years ago.  I'm a total advocate of safe and appropriate use of natural botanicals and adhere to strict professional guidelines.
I'm a professional member of The International Federation of Professional Aromatherapists and the Scottish Government Protecting Vulnerable Groups (PVG) membership scheme.  I'm also a Mental Health First Aider.
I've worked in private practice, health & social care, mental health, NHS settings where clients were referred by GPs and other health professionals for support with anxiety, depression, stress and mental wellbeing.  Members of our team are experienced professionals who also run their own professional aromatherapy businesses.
We've delivered fragrant events and workshops for staff wellbeing programmes, corporate client entertaining and team building, business groups, third sector organisations and as guest speaker at charity lunches.